CUJ and the No! GMO Campaign have published a new booklet about the dangerous herbicide glyphosate, the active ingredient in Roundup and other brands. Written by Amagasa Keisuke, it outlines the recent events including lawsuits in the US and new data about the toxic effects. Here in Japan, residue of glyphosate has been found in bread made with imported wheat.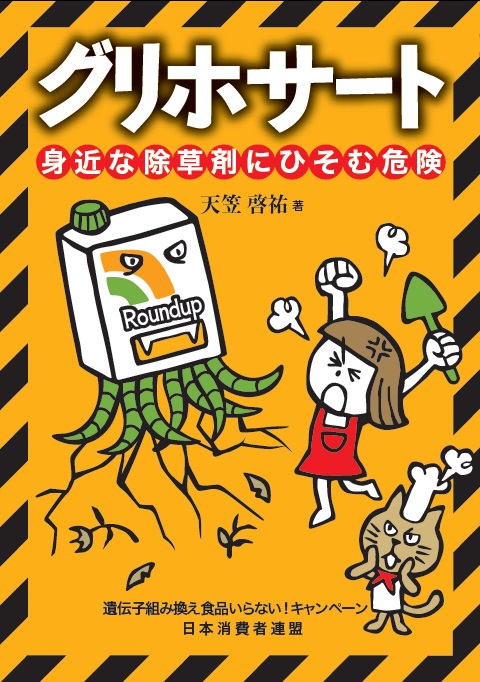 The booklet also exposes how in 2017, the Japanese government increased the legal residue levels in many foods:
Wheat flour: From 5 => 30 parts per million (ppm)
Rye wheat flour: From 0.2 => 30 ppm
Soba flour: From 0.2 => 30 ppm
Corn: From 1 => 5 ppm
Canola: From 10 => 30 ppm
In Japan, many soybean farmers are using glyphosate-based herbicides including Roundup as a pre-harvest chemical, in order to dry the crops while they are still maturing. CUJ and the No! GMO Campaign have been successfully campaigning to get soybean farmers in Hokkaido to stop this practice. In other countries, especially in North and South America, farmers are growing crops that are genetically modified to tolerate glyphosate. In Japan, there is no commercial farming of such GM crops, but imported feed and food oils often contain GM ingredients such as GM soy, GM corn or GM canola (rapeseed). Look for the label on products including soy, such as tofu, soy sauce and natto if you want to avoid GM ingredients that can contain glyphosate residue.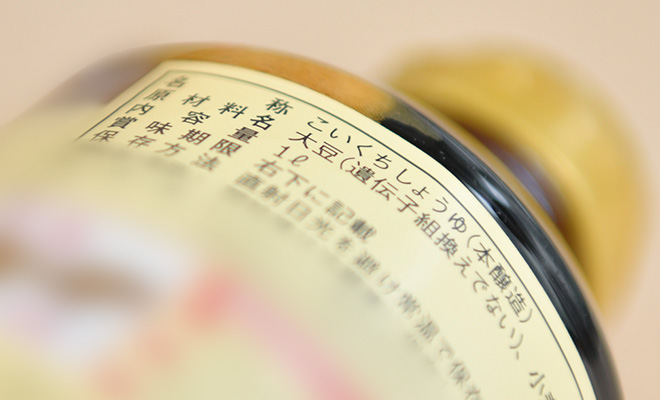 しょうゆに表示される「遺伝子組換えでない」は任意のもの(写真=柳井隆宏)
The 64 pages booklet is in Japanese. You can order it here:
2020年10月発行
【発行】遺伝子組み換え食品いらない!キャンペーン、日本消費者連盟
【著者】天笠啓祐
【表紙デザイン】いのうえしんぢ
定価:500円(送料別)/A5判・64ページ
<ご注文は下記まで>
日本消費者連盟
電話:03(5155)4765
FAX:03(5155)4767
eメール:office.j@nishoren.org