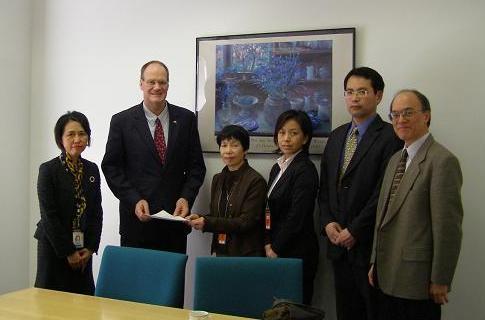 Keisuke Amagasa, Namiko Ono and other consumer activists visited the Australian Embassy in Tokyo on February 21, 2008 to deliver Japanese consumers' request regarding genetically modified (GM) foods.
They asked the Australian government, on a national level, to firmly maintain a strict GM-free policy. Australia has such a valuable ecosystem, which is unparalleled in the world, so GM crops are a real threat to the country's unique biodiversity. They expressed the request that GM crops should be eliminated, and not accepted.
They also strongly requested that Australia makes sure not to let GM canola to be cultivated now or in the future.
Read the letter of request to Minister for Agriculture, Hon. Tony Burke (pdf):