Urgent Statement
Protest Against TEPCO's Discharge of Contaminated Water from the Fukushima Daiichi Nuclear Power Plant into the Ocean
On 24 August 2023, Tokyo Electric Power Company (TEPCO) forced the release of contaminated water generated by the Fukushima Daiichi Nuclear Power Plant accident into The Pacific Ocean. We protest with strong anger against this outrageous action, which violates the written promises made to fishermen's groups and shows no regard for the opposition and concerns expressed by local communities in Fukushima Prefecture and other regions and groups.
The decision to discharge the water into the ocean was made without any consideration of the various alternatives that were proposed in response to the Government's policy decision in April 2021, and shows the administration's complete lack of respect for the opinions of citizens and parties concerned.
Although the contaminated water stored in the tanks is supposed to have had all but tritium removed, in reality about 70% of the contaminated water still contains radioactive substances such as cesium, strontium and iodine, which exceed the standard values. If the water is discharged into the ocean in this state, even if it is diluted, there is a risk that it will be taken up by fish, shellfish and algae and become concentrated and appear on our dinner tables, potentially causing damage to our health. In addition, tritium has an extremely large impact when it enters the living organism.
An even bigger problem is the Kishida Government's shift to a pro-nuclear policy, which includes restarting and building new nuclear power stations, extending the operating periods of old ones, and strengthening support for the nuclear power industry.
Consumers Union of Japan has upheld the slogan "A Sound and Healthy Life for the Future". The current discharge of contaminated water into the ocean and the promotion of nuclear power are incompatible with the kind of society we seek. We strongly demand that the government and TEPCO immediately stop the oceanic discharge and express our determination to move forward together with many consumers and consumers towards the early realisation of a nuclear power free society.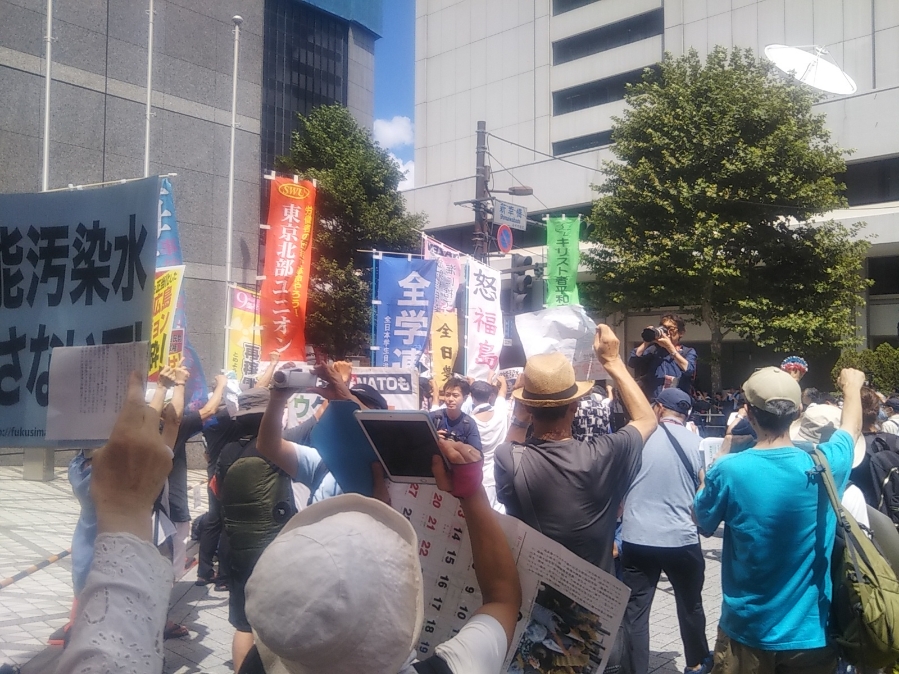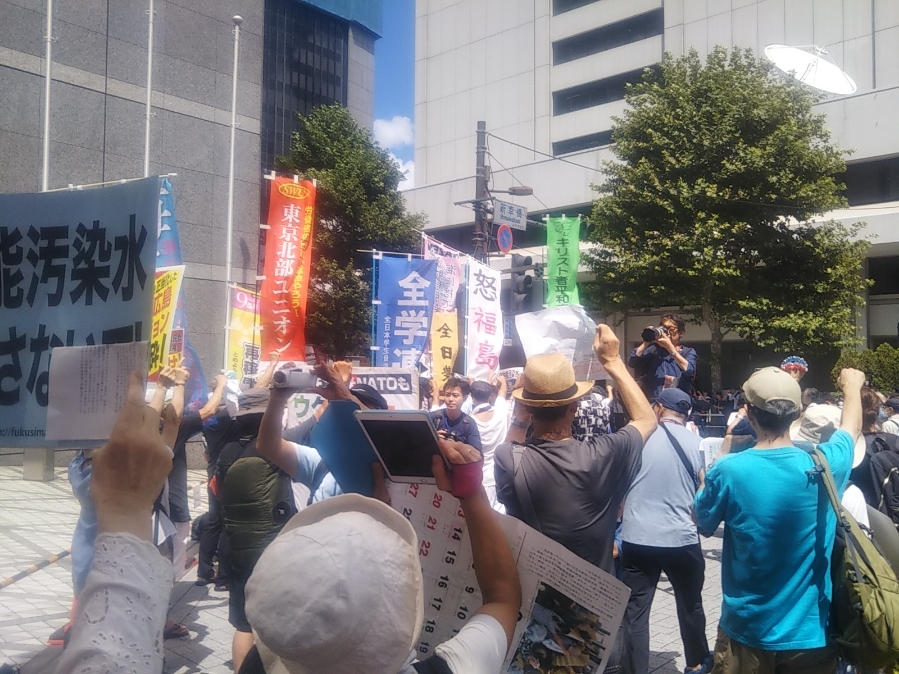 Link to Japanese here
The Asahi Newspaper: 'Open your eyes.' Hundreds hold protest at TEPCO headquarters