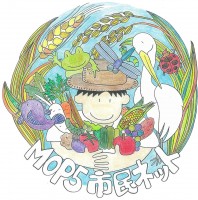 Protect biodiversity from living modified organisms at MOP5 in Nagoya!
Read updates here: Nagoya 2010
Japan Citizens' Network for Planet Diversity (JCNPD) is a nationwide network for citizens who are working on protecting our food crop diversity from living modified organisms.
We started this network in order to act on the United Nations' major meeting to be held in Nagoya, October 2010, for the Protocol on Biosafety (also called Cartagena Protocol) which regulates the international trade of organisms modified by modern biotechnology (living modified organisms).
We want the meeting in Nagoya to define rules to protect consumers and the environment. The rules will be a crucial element of the global regulations regarding the integrity and continued sustainable use of living organisms under threat from certain risky applications of modern biotechnology.

Make binding global rules!
The Cartagena Protocol was adopted as a supplementary agreement to the Convention on Biological Diversity. It sets forth procedures for the transport, handling, and use of living organisms modified by modern biotechnology (LMO) that have the potential to adversely affect biodiversity. The protocol specifies regulations on cross-border transfer of modified living organisms developed with biotechnology, such as genetically modified agricultural seed, food products, and microorganisms. Such regulations are needed because of the possibility that LMOs can exert adverse effects on other living organisms. Continue reading Protect Biodiversity in Nagoya →